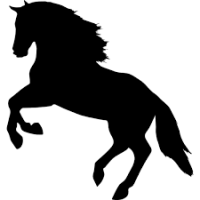 ... and on a personal front

Because we'll get to know about you and your past, present and future, it is only fair

that you know something about us.

Ms. Palmer was born and raised in Eastern Pennsylvania, and moved to Arizona in 1982.  She and her husband moved from Peoria, Arizona to Pinal County in 2004, and have lived in both Casa Grande and Maricopa (Hidden Valley) since that time.

They are animal welfare advocates, and have completely failed as dog foster parents.  They now have 6 dogs, most of which were abandoned in the desert near their home.  These spoiled creatures rule the Palmer household.

The Palmers are also avid horse people (the type who enjoy leisurely weekend trail rides, not the type who have the skill to race at breakneck speeds around barrels or chasing cattle).